Remember Silver Lake? As in "On the Shores of Silver Lake"? It was drained and is now a big marsh. I guess you can't expect every Laura destination to be perfectly preserved.
Close to the marsh lies the land the Ingalls family first attempted to settle when they arrived in1879 Dakota Territory. A few trees Pa planted still remain, but they are all that is left of the authentic Ingalls homestead on the outskirts of town.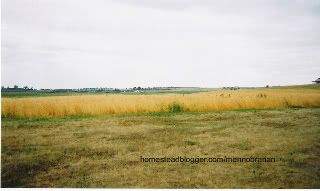 It was when we drove into the town proper of De Smet (pronounced Dez-mit by locals) that we uncovered structures from Laura's life that were carefully maintained. The surveyor's house where the Ingalls lived during the Long Winter- Oh! To be in that tiny house knowing that it sheltered Laura's family (and quite a few other people, we learned) really gave us a taste of the history. All that I had imagined the surveyor's house to be like while reading was suddenly transformed by seeing the true place. The LIW Society had done a wonderful job of filling it with items mentioned in the Long Winter, and it doesn't take much to imagine the Ingalls family huddled around the stove.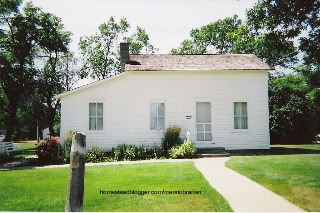 We had asked where the actual school might be, that Laura had attended. Although historians have tried relentlessly to find its possible location, the original one-room school is lost to time.

Our next stop in town was a real treat. It was the Ingalls' home, built by Pa in 1887, and was lived in by Ma, Pa, and Mary until they died. It even housed the young Wilder family for a while, until they set out for Missouri. The unassuming two-story home had many of the family's possessions on display, although many of their personal items were lost forever when the Ingalls family passed on and the house went to new owners. The new owners threw much of the items away!
Still, we saw Ma's heirloom shepherdess statue that she carefully packed and displayed on mantles all over the prairie, and a host of other objects used by the family. I enjoyed reading the spines of their books to see what the family enjoyed reading. The second story contained many of Rose Wilder Lane's personal things, such as her writing desk and typewriter. The desk was an enormous three-sided piece. Another interesting living museum!





Next: Even more to see!