Every year we look forward to attending the annual Pennsylvania-German festival in Kutztown, Pennsylvania. It is a lot of fun, the people are very nice, and it's a wonderful celebration of our PA Dutch culture. The vendors at the event sell delicious, authentic food, and the festival is home to the largest quilt sale in the country. All the quilts are certified as made locally, and are displayed in an enormous barn. It is fun just to look!

We have come to recognize our favorite crafts people who sell their wares, and our favorite destinations at the fair, such as the farmer's market and the antique market. My husband likes the old steam engines and farm machinery, while I like to shop the antique linens and try to catch snippets of people speaking the PA dutch language (which I understand far better than actually speak, nowadays).

It is always a very hot day, and a good excuse to drink all of the homemade root beer, birch beer, and lemonade that is available.

I always enjoy the petting zoo...



This llama didn't care for me too much.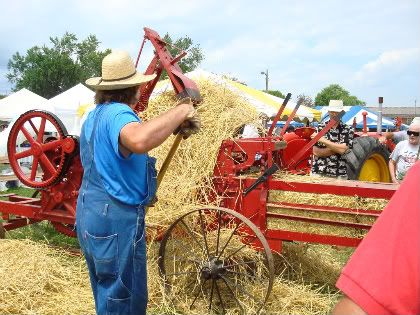 At the antique market, my husband found an old carpentry book that he will actually use, and I found some old feed sack cloth.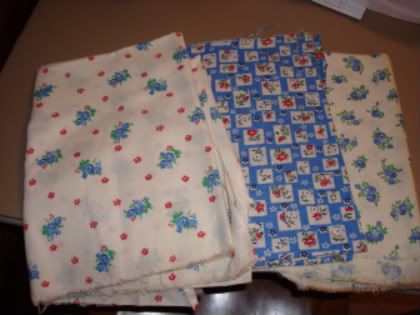 These were too pretty to have once held chicken feed! I don't have any specific plans for them yet, but I know they will become something special. Seeing how cute the patterns are, it doesn't make you feel bad for people who complained that their mother made clothing from it.

On the Table: Delicious food from the fair: Lebanon bologna, swiss cheese, pickled cabbage, chow chow, kettle corn, and fudge.

In the Garden: We picked our first green bell pepper over the weekend, and put in some mature cayenne pepper plants. Also, some silver queen corn seedlings as an experiment. We are fast running out of space in the garden plot, so we may be container gardening from here on out. My front porch is littered with peppers in pots, cucumbers, and even one last tomato plant.