Thank you to everyone who commented on my last post about childhood. I appreciated your kind words and thoughts on that post!
You may have heard me let out a sigh as the lid on the final quart of applesauce pinged last weekend, and so my canning season is done. Anything preserved from here on out will just be done for joy, but not for need. As predicted, my hopes for a Fall garden were eclipsed by my canning efforts. The stove is still in need of a final scrub down after some hard use. We've had some crisp nights recently, and a slight chill that has reawakened my interest in winter sewing. I dove into it with enthusiasm as I began tearing pieces of fabric in preparation for a rag rug I hope to make during the cooler months. This is a new project for me, so we'll see how it goes. There are usually more optimistic ideas for potential projects than I can accomplish in a single winter.
Looking at the calender reminded me that I pretty much snoozed on putting together a Fall giveaway this year. There has always been a problem with my giveaways, and that is, when I see all the people who enter, I feel badly that there are so many people competing for one prize. It's hard when you want everyone to win something, but that is not possible of course. So I do want to have a Fall giveaway, but what I would like to do is offer more than one prize so that more than one person will have a chance to win.
This giveaway will be announced on Saturday, September 26, so stay tuned for details.
It will run for a week, as always, so everyone will have time to enter.
Around the Home:
Nothing beats a good Fall cleaning. Things that fall by the wayside during the busy Summer months are attacked with vigor in the knowledge that you will be spending more time indoors the next several months. A good time to think about organizing, airing out blankets, and putting away lighter clothes.
In the Garden:
We are still getting some beans and the odd tomato. Oh, and hot peppers. Lots of them!
In the Kitchen:
I used up some fresh, late season peaches with this recipe. You could also use canned slices with no problem. Also, if you don't have pancake mix, I'm sure most any kind of baking mix would work.
Peach Dumplings
5 cups sliced peaches
1 cup sugar
2 T lemon juice
1/4 cup brown sugar
1 cup pancake mix
1/4 tsp. nutmeg
1/2 cup milk
2 T melted butter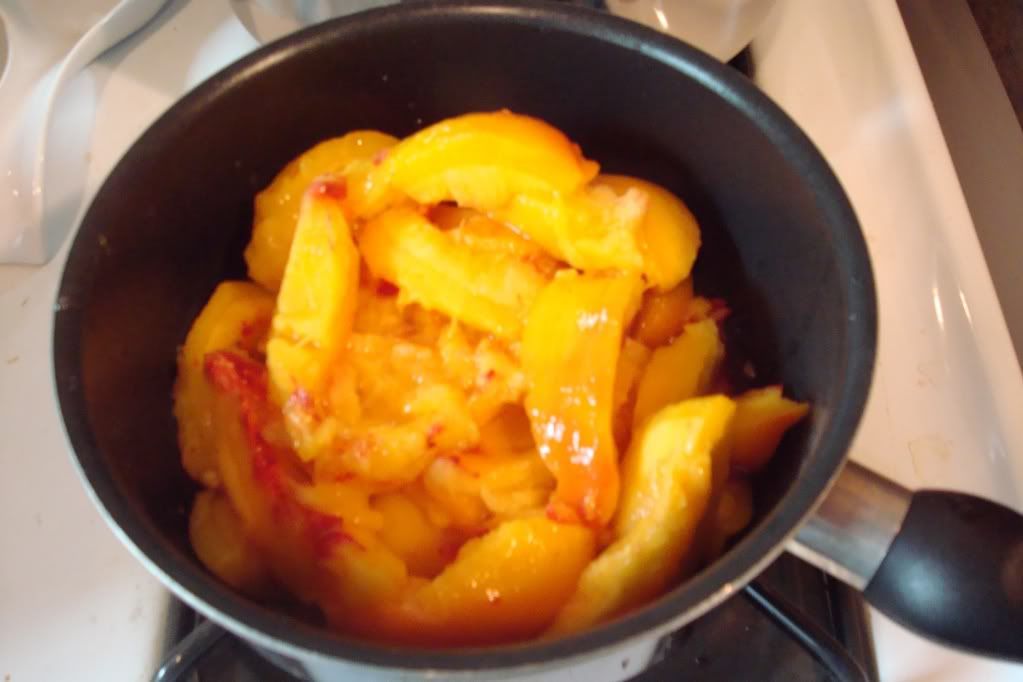 In a large saucepan, combine peaches, 2 cups water, sugar, and lemon juice. Bring to a boil.
Combine the remaining ingredients, stirring lightly.
Using a spoon, drop into peach hot mixture. Reduce heat. Cook covered for 15 minutes without lifting cover. (This part is very hard for me, because I like to check on things!) But it works: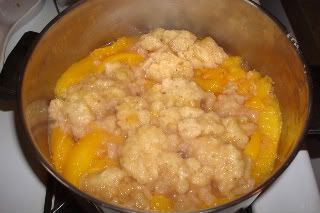 Serve warm with cream or ice cream. As if I needed to tell you!